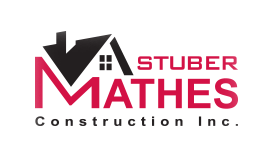 MAKE YOUR DREAMS A REALITY
A new home or remodel project is often the largest investment you will make. Let us be your advocate in the construction of your dream project.
BUILDING EXPERTISE
Building your dream home starts with clear communication and a good design. At Stuber Mathes Construction, we have over 50 years of experience to create your custom project and fulfill your dream. Our goal is to design and build projects that we and our clients can be proud of for years to come.
OUTDOOR SPACES
We love creating outdoor spaces for your enjoyment. Take a look at some of our work to get inspired!
DECISION LISTS
Go through our Decision Lists so we can be on the same page when achieving project goals.
READY TO TAKE THE LEAP?
Your dream project is only a click away. We will be your advocate during the construction process, working within your budget to bring your vision to life. Get started today by filling out the project form.